At the heart of TribeCloud's technology lies one of the world's most powerful cloud-based gamification platforms, powered by an advanced game mechanics engine that enables you to easily build gamification strategies into your digital experiences. Our full-featured platform supports a wide range of game mechanics and rules, providing the flexibility you need to deploy solutions that are tailored to your business needs.
Simple yet powerful user interface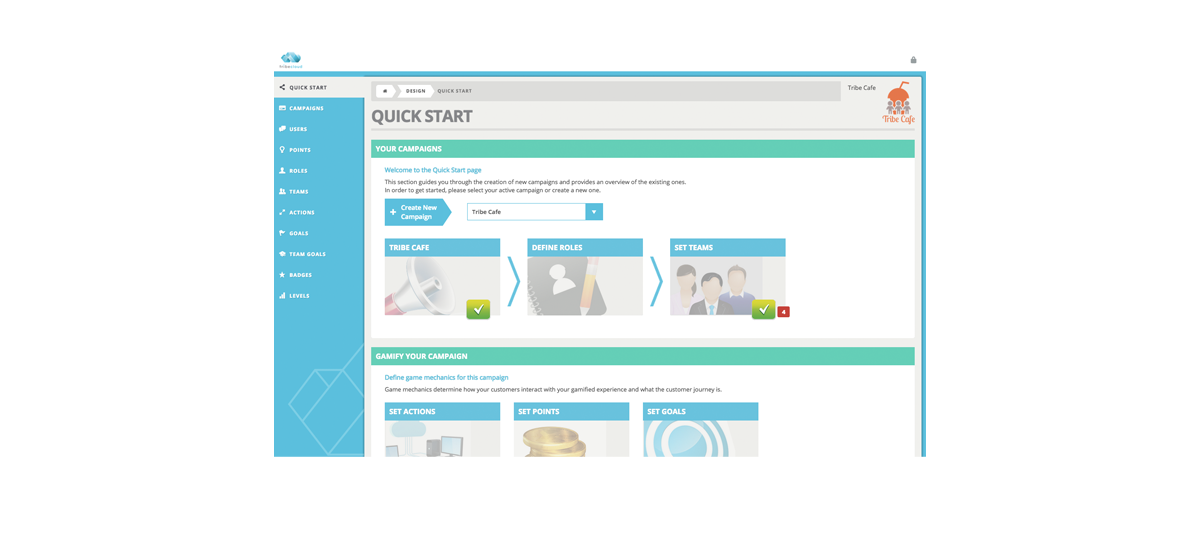 Multiple point systems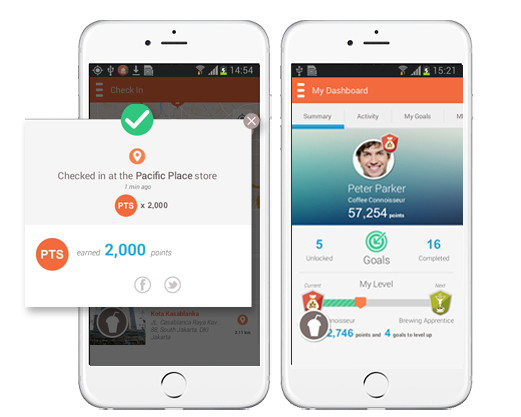 Reward your users with points when they perform valuable actions in your campaign.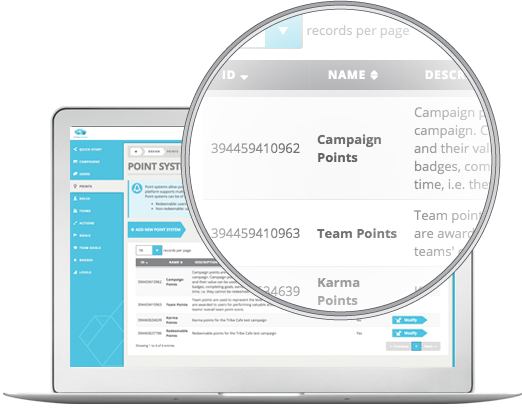 Create several point systems to independently reward different aspects of your campaign.
Goals and challenges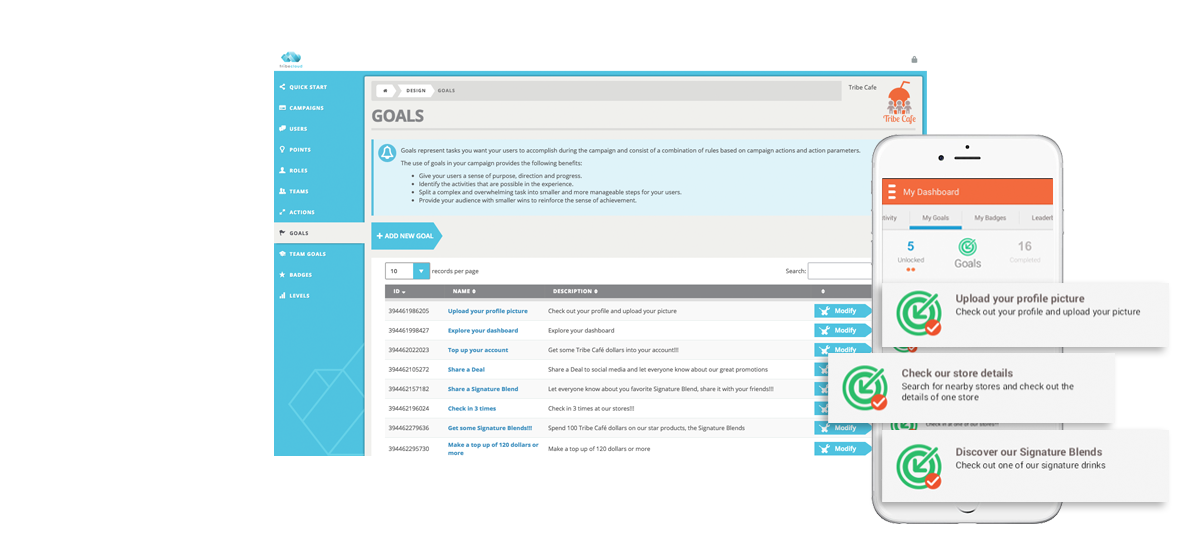 Social leaderboards
Encourage friendly competition with social leaderboards.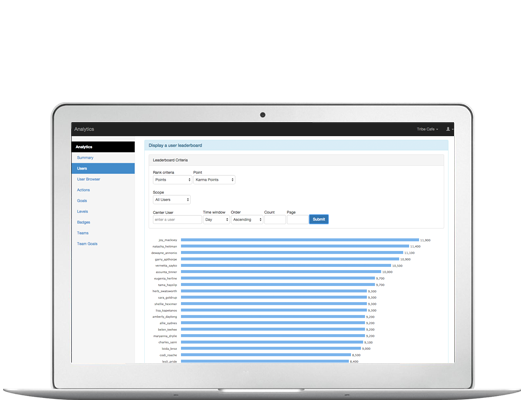 Create leaderboards based on any metric that's relevant to your campaign, from user points to number of times users have performed a given action.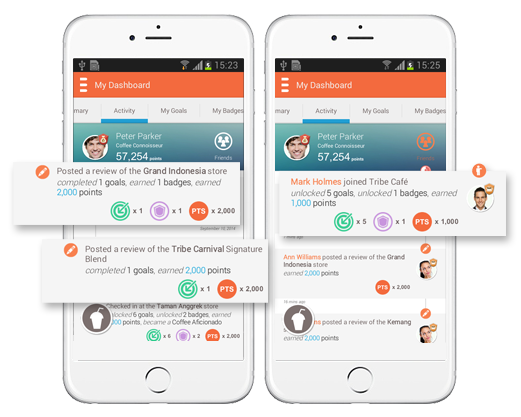 Achievement feeds
Strengthen your community by displaying real-time feeds that help spread the word about participant achievements.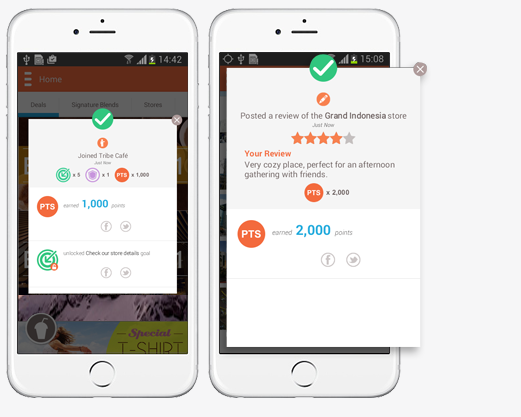 Instant Feedback
Provide instant feedback to your users when they accomplish an achievement to acknowledge positive behaviour.
Roles